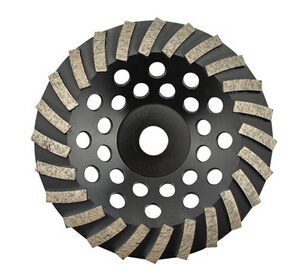 Diamond Cup Wheel is usually mounted on grinding machines used for grinding materials like concrete, granite , marble and other construction materials. It is made by industrial diamond segment welded or cold pressed on a blank metal disc; Diamond Segment do actual work, the segment is made by industrial diamond mixed with other metals powder, cold and hot sintering.
Diamond cup wheel has different types and specifications to meet different application needs, they are used for grinding concrete, stones or removal of paint, glue , epoxy and other floor coating. Diamond segments has a different bond, different grits and different diamond concentration. The bond can be divided into hard , medium and soft etc; Grits has coarse, medium and fine; So their quality and usage are different.
When we choose cup wheels , we should according to its own uses select the right; For example , when we need grinding hard materials , we should select soft bond cup wheel; when we used for grinding soft materials , we should select hard bond cup wheels. For the different roughness of the materials , we also need select suitable grits; usually for initial first step rough grinding, we should choose a soft bond and high quality cup wheel, and pick a coarse grit segment like 16# , 20# or 30#, 40#; Select such suitable cup wheels can increase work efficiency; Then fine grinding , we can select fine grits like 80# – 120# or others grits depending on own demands.
How is Poor Quality Cup Grinding Wheels like ?
Poor quality cup grinding wheels can be caused a problem with the placement of the segments and gaps in the braizing ,etc. So standard mould and right braizing is important on the quality.
Welding gap problem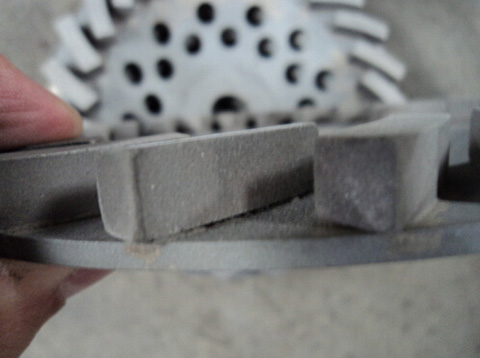 Placement of the segments problem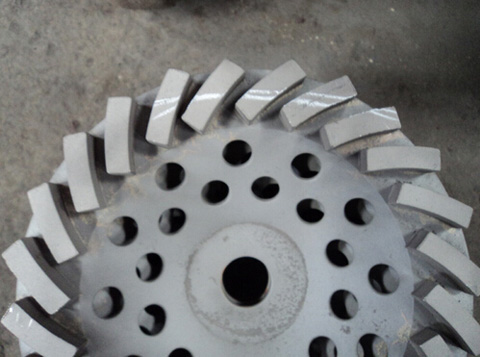 Standard and right mould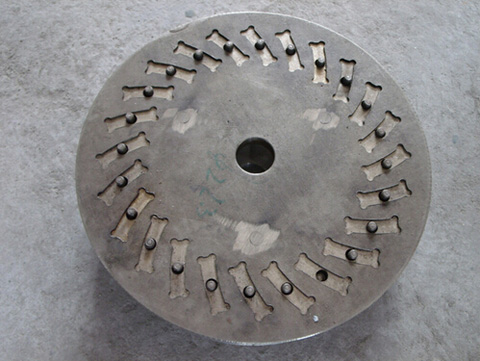 How is Diamond Cup Wheel made in China?
This video to help people to know how is diamond cup wheel made in the factory, please Watch This Video By Click Here!
1. Prepare metal powder to the mould
2. Arrange the mould to sintering equipment
3. Take out segments from the mould after sintered
4. High frequency welding
5. Let cup wheel cooling after welded
6. Check each segment welded right on cup wheels
7. Clean surface